Mortgage Center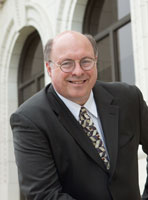 Bob Davis

Loan Officer, AVP

300 E. Esplanade Drive, Suite 105
Oxnard, CA 93036
About Me
Bob Davis has been practicing in real estate and real estate finance since 1977. His experience includes originating mortgage loans tailored to the needs of his preferred clientele, recruiting and training loan originators, and many aspects of support for processing and underwriting teams. He has served as a trainer to Member Realtors of the Ventura County Coastal Association of Realtors.
Bob and his wife, Mary, join in many volunteer pursuits, including an International Students group, Teen Reach Adventure Camp and Royal Family Kids Camp. Santa Claus has a familiar face in ACTIONS's annual Christmas Shoppe, too!
Bob is committed to making his clients mortgage process as smooth and seamless as possible and brings his decades of know-how to each family's loan application to accomplish just that.